What to do with leftover Reese's Peanut Butter cups? "Peanut Butter Surprise" cupcakes! Yellow cake mix, some eggs, oil, vanilla, and peanut butter for the batter. The recipe calls for Hershey kisses. I didn't have any, but I *did* have a Costco-sized box of French truffles that I got for free: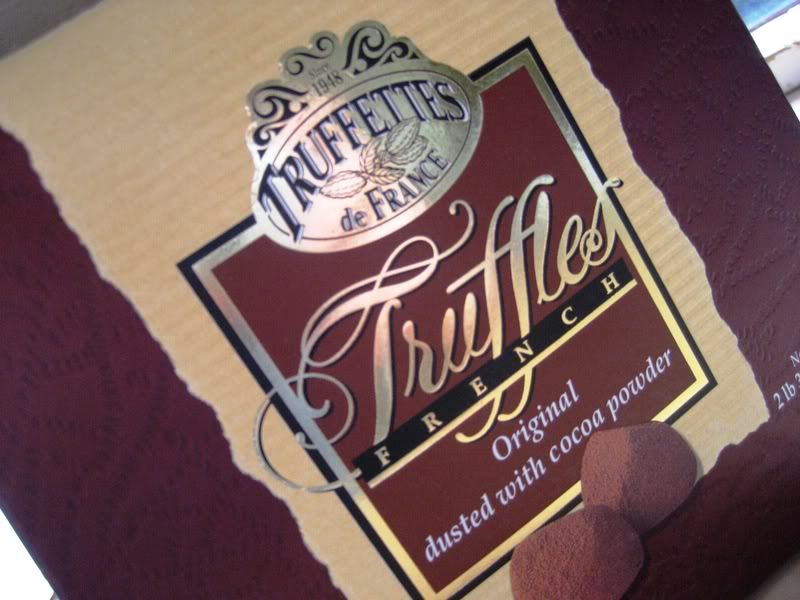 These puppies are really rich, slightly larger than kisses, and just melt in your mouth. They're also lightly dusted with cocoa powder.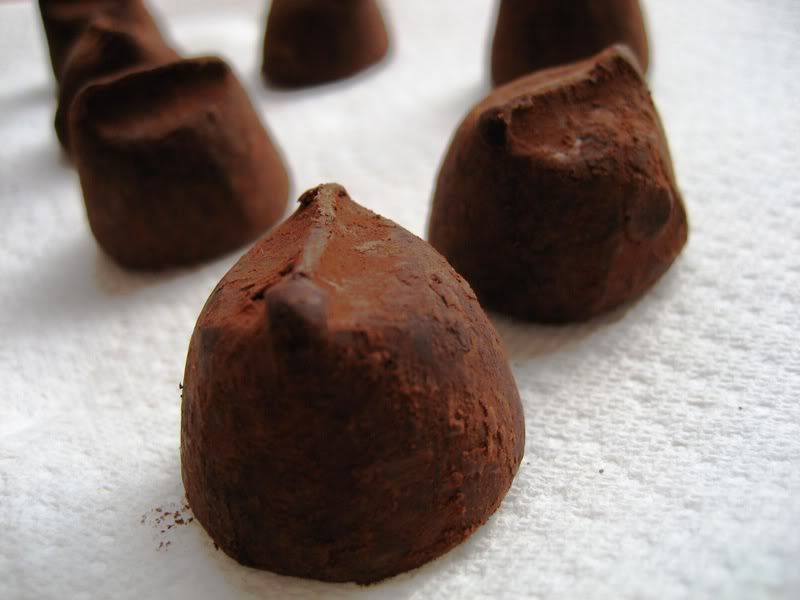 Knowing they'd make an excellent substitute for kisses, I started in on the batter.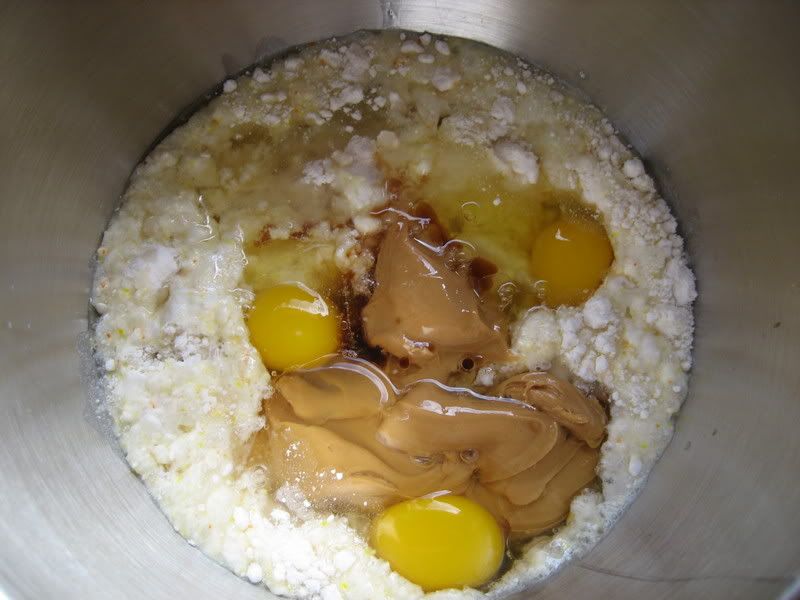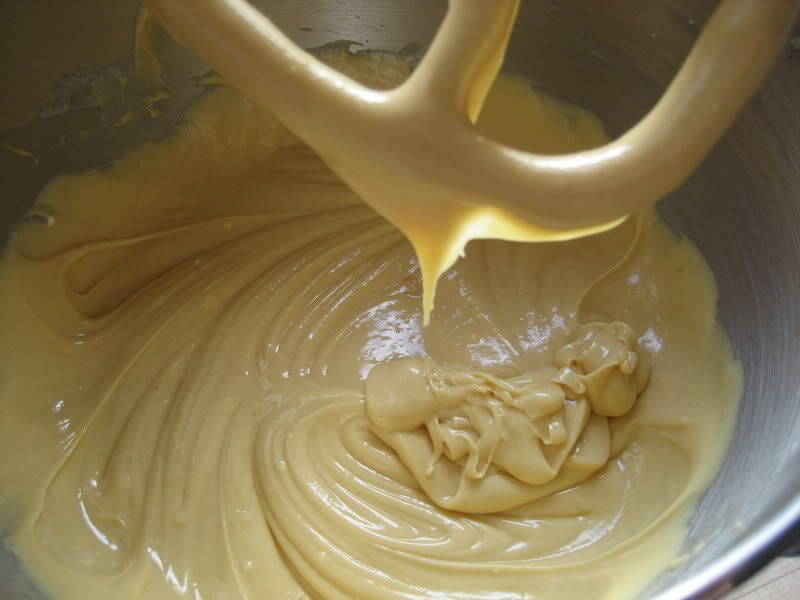 It turned out yummy. (Yes, I sample raw cupcake batter. Raw cookie dough, too. Deal.)
I think I might change the name of these to "One-Eyed Peanut Butter Mounds". Hee hee.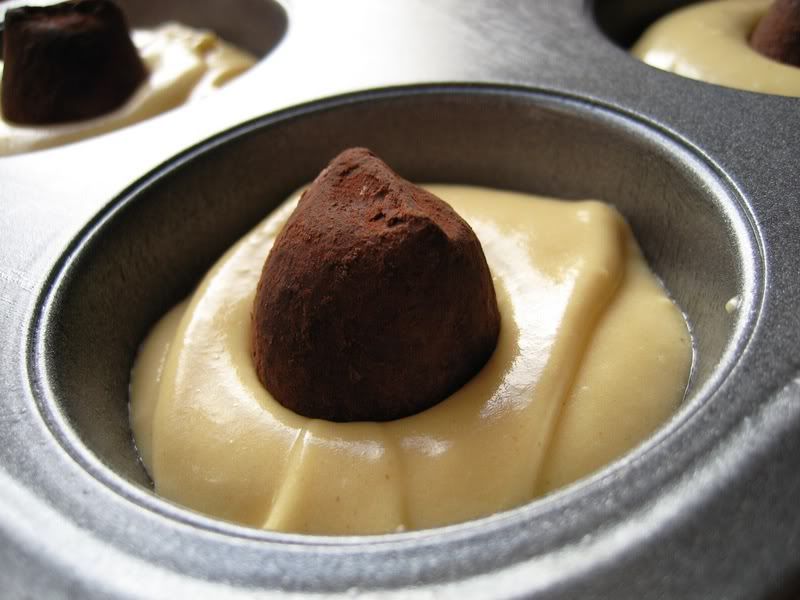 While those baked, I worked on the topping. The peanut butter cups had been sitting in the freezer - hardening up to make for easier chopping.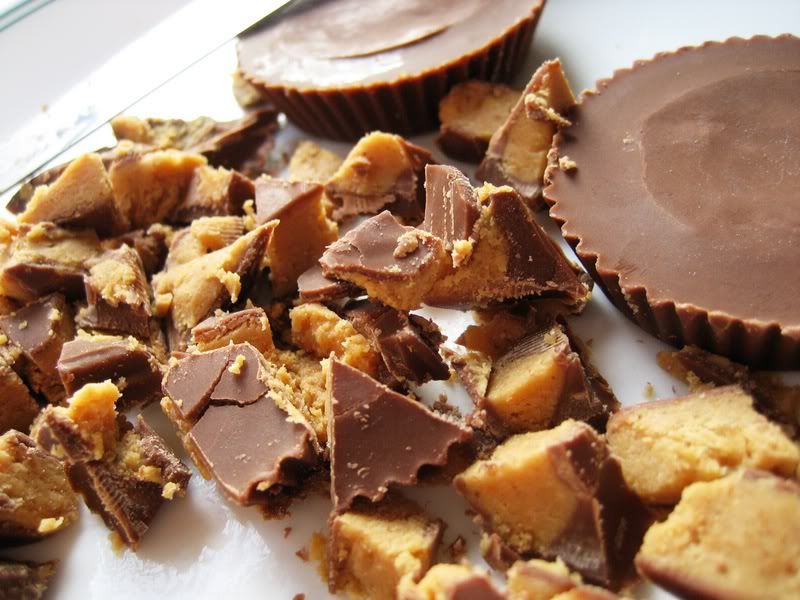 Because I only had 4 peanut butter cups and roughly 20 cupcakes, I added some extras to add bulk. A spoonful or two each of dark chocolate chips, semi-sweet chocolate chips, and Heath toffee bits.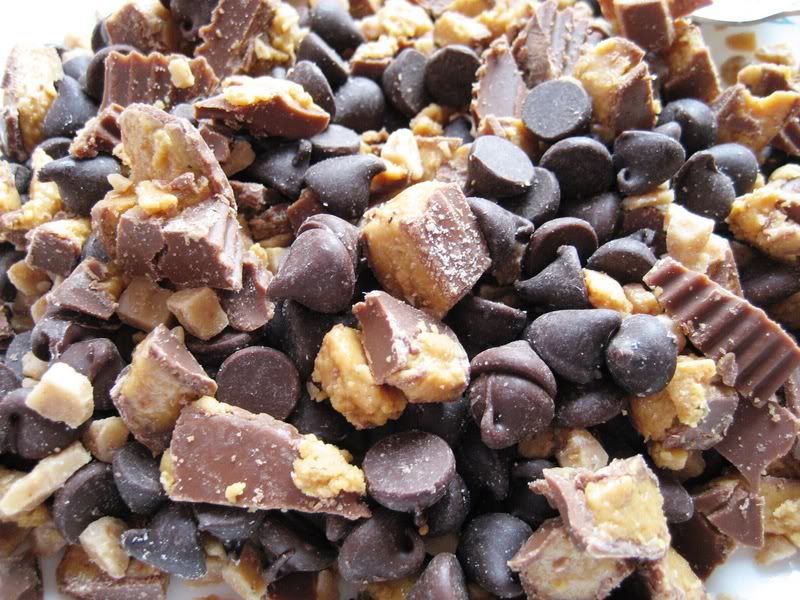 The cupcakes came out of the oven looking just right.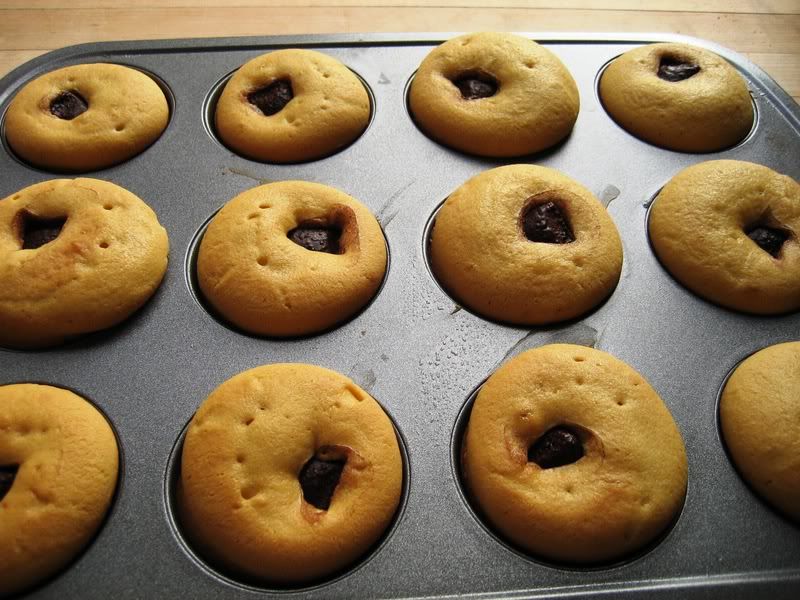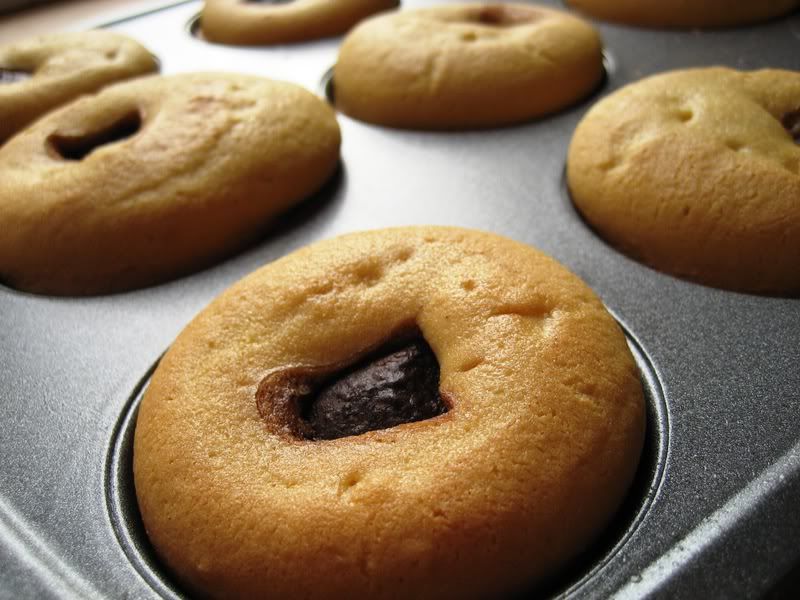 Some homemade chocolate buttercream frosting and peanut butter/chocolate/toffee garnish hid the "surprise". Yum!