Pistachio Encrusted Chicken has always been a hit. Make a batch as finger food for a party, or throw a handful on top of some greens for a tasty salad!
Pistachio Encrusted Chicken
1 cup chopped pistachios
1/2 cup bread crumbs
2 tablespoons Dijon mustard
2 tablespoons olive oil
2 tablespoons honey
Salt and pepper to taste
2 large skinless, boneless chicken breast halves, cut into 1-inch strips
1. Preheat oven to 500°. Lightly coat a baking sheet with cooking spray.
2. Mix together pistachios and bread crumbs in a shallow bowl. In a separate bowl, stir together Dijon mustard, olive oil, honey, salt and pepper until smooth. Dip chicken into Dijon mixture to coat, then coat with bread crumbs. Place onto prepared baking sheet.
3. Place into preheated oven and turn the oven down to 375°. Bake until the chicken is no longer pink and the pistachio coating is golden brown, about 20 minutes.
I used 2 round baking pans instead of a sheet (it was in the dishwasher). Rather than cutting the chicken into strips, I cut it into large bite-sized chunks. I couldn't decide what to pair the chicken with. I eventually chose to put it on a bed of baby greens with sliced grape tomatoes, shredded carrot, cucumber, and avocado, and sprinkled everything with parmesan cheese. I had a slice of toasted whole wheat sourdough (with a hefty smear of homemade garlic butter) on the side. I definitely could've gone without the toast – I wasn't able to finish it.
Prep: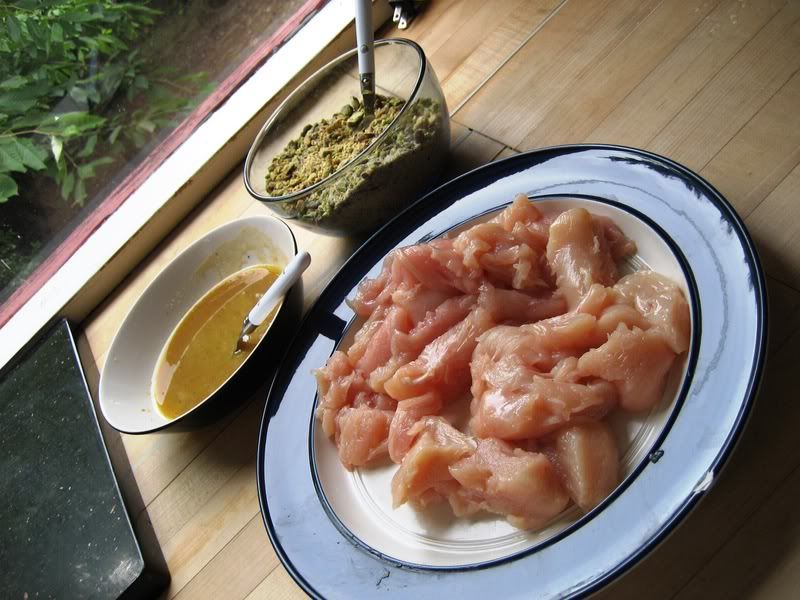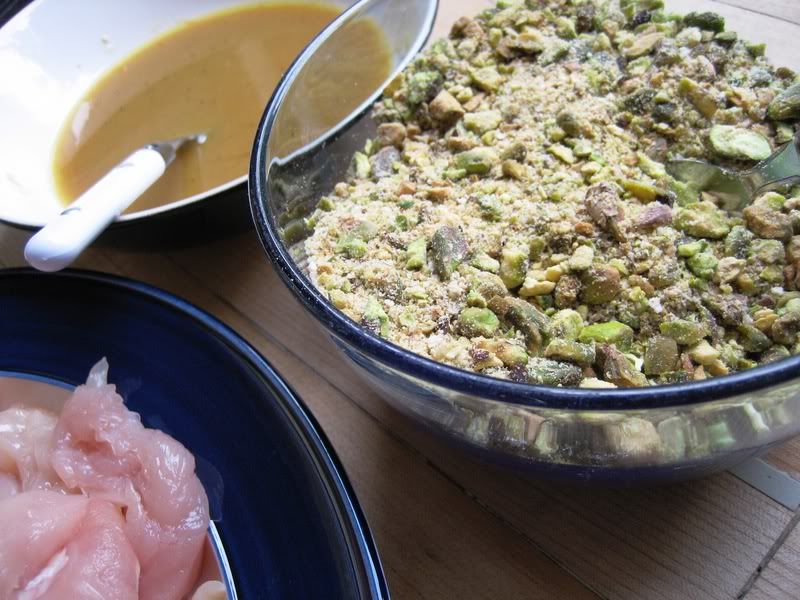 Ready for the oven: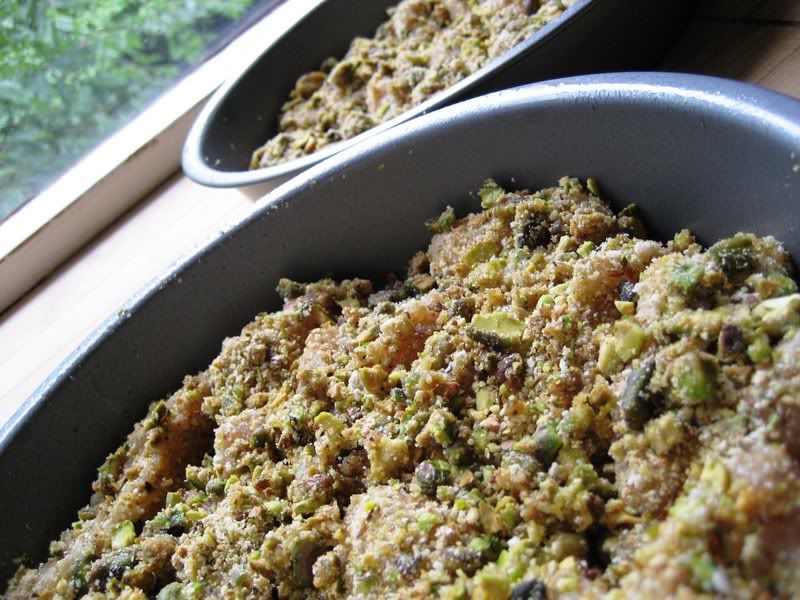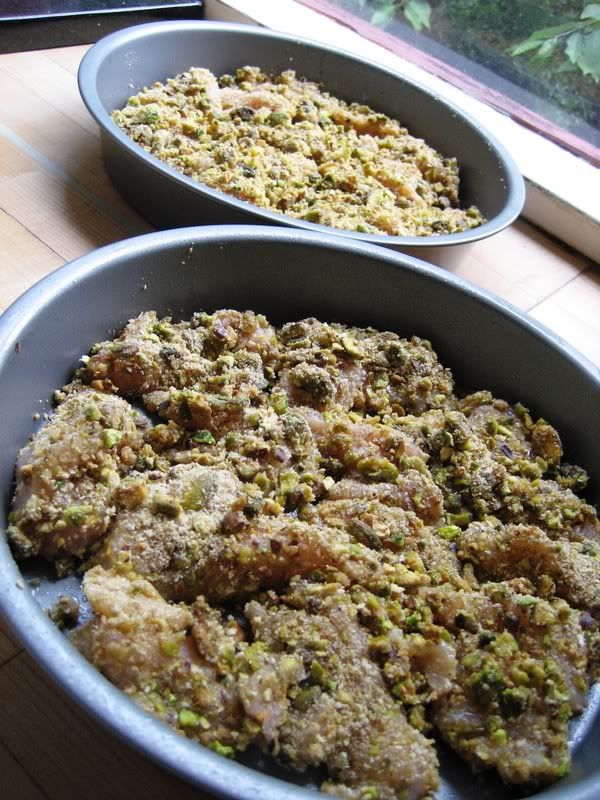 The finished product: