The other day I stopped in at
Panera Bread
to grab some lunch. While I was there, I grabbed a loaf of my favorite bread. Tomato Basil. How can you go wrong?
Over the weekend I used it for toast and sandwiches. On Saturday morning I made myself an egg sandwich and oh my...so good!
Toasted Tomato Basil bread with butter and fried egg served on a bed of baby spinach, topped with sliced grape tomatoes, pepper, and a sprinkling of parmesan cheese. Mmm!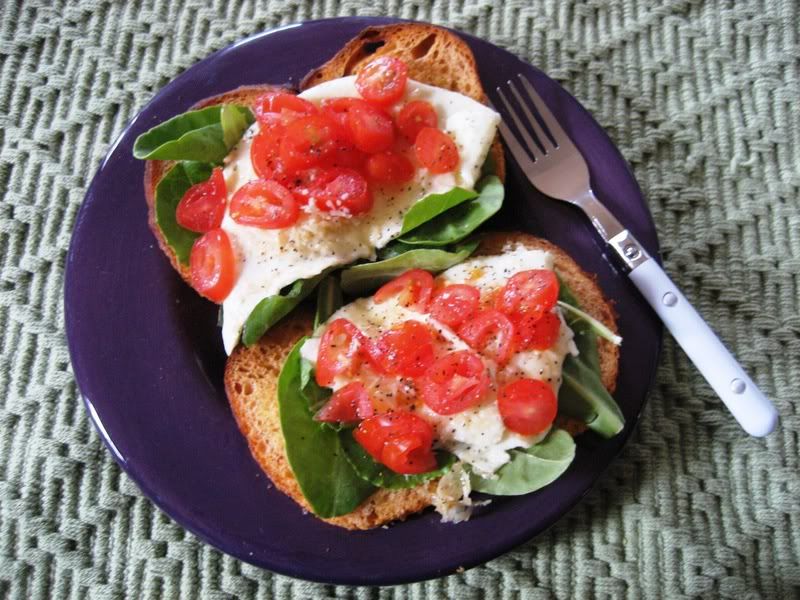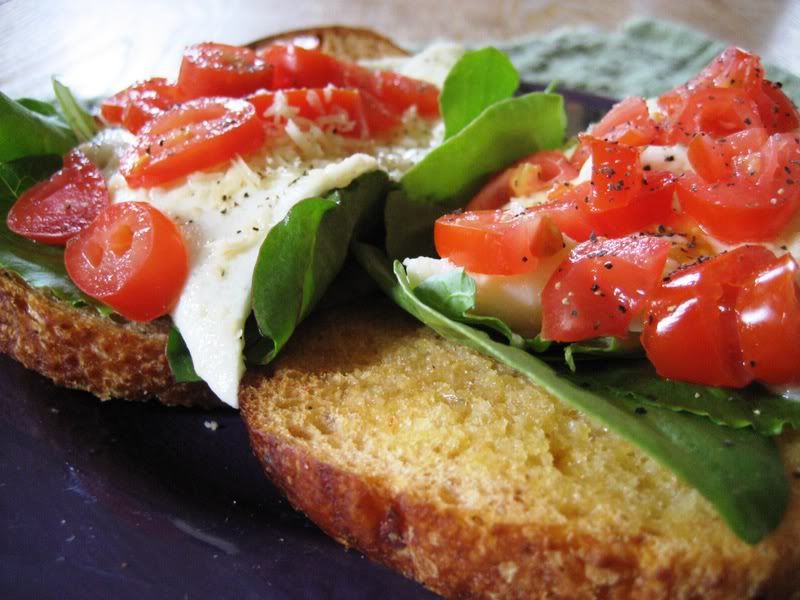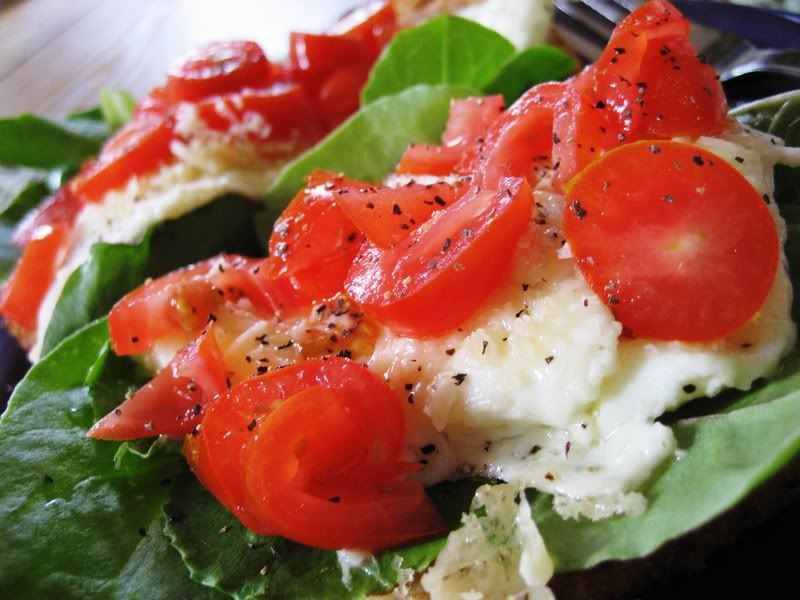 This bread also makes heavenly grilled cheese sandwiches. Tomato Basil bread, sharp Australian aged white cheddar, fresh basil, and sliced tomatoes. Grilled to perfection and served with tomato soup and garden salad. Alas, no photos. But holy cow. You should try it. Yum.